Back to Cast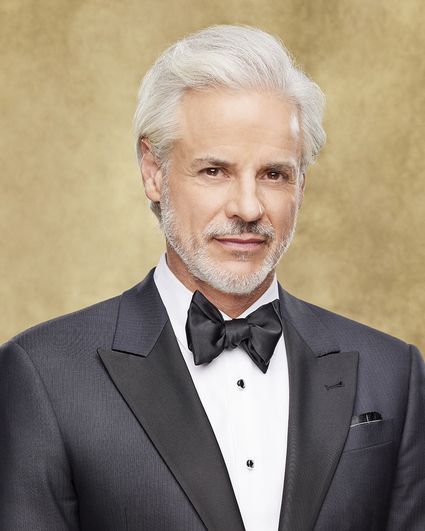 Michael Baldwin
Christian Jules Le Blanc
Biography
Hometown: Fayettville, North Carolina
Birthday: August 25
Christian joined the cast of THE YOUNG AND THE RESTLESS in October 1991, departing in 1993. He returned to the series in April 1997. A 12-time Emmy Award nominee, Christian Jules Le Blanc received three Emmy Awards for "Outstanding Lead Actor in a Drama Series" for his role as Michael Baldwin on THE YOUNG AND THE RESTLESS.
Le Blanc first appeared on daytime television as Kirk McColl on "As the World Turns." Also, he was a series regular on the primetime series "In the Heat of the Night," opposite Carol O'Connor and Howard Rollins. His guest appearances include "Perry Mason," "Cheers" and "Gabriel's Fire." He produced and starred in his first short film, "Puppy Love," with Grace Zabriskie, which was honored as the Outstanding Short Film at the Los Angeles and New York International Short Film Festivals.
Le Blanc's theater credits include "Ladies In Retirement," with the legendary actresses Julie Harris and Eileen Brennan, "No Orchids for Miss Blandish," "The Catonsville Nine" and "Appearances to the Contrary." In 2011, he appeared in "The Tennessee Williams Literary Festival" in New Orleans.
Le Blanc hosted "The 2012 Creative Arts Daytime Emmy Awards," "The Young and the Restless Charity Tea" and "Soap Cruise." Also, Le Blanc is an award-winning artist. His work has been shown in Los Angeles, Washington, D.C. and New Orleans, where they are on display at the Jean Bragg Gallery of Southern Art. Currently, he is illustrating a children's novel.
Le Blanc, an army brat, was born in Fayetteville, N.C., but calls New Orleans his home. He is one of eight children of Andre and Alice Le Blanc. His father is a decorated veteran of the U.S. Special Forces.
Le Blanc lives in Los Angeles. His hobbies include genealogy, languages and sports, including water skiing, swimming and racquetball. He worked as a substitute teacher in the Los Angeles school district. A world traveler, Le Blanc's journeys have taken him to Australia and the Middle East.