Back to Cast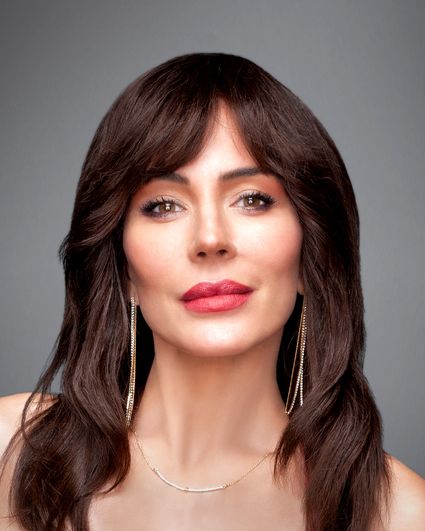 Dr. Taylor Hayes
Krista Allen
Biography
Actress and comedian Krista Allen stars as world-renowned psychiatrist Dr. Taylor Hayes, whose life has been intertwined for decades with Ridge Forrester (played by Thorsten Kaye) and their children, Steffy (Jacqueline MacInnes Wood) and Thomas (Matthew Atkinson), on
The Bold and the Beautiful
.
Krista's first professional acting job in television was a recurring role on
The Bold and the Beautiful
. In 1995, after being in Los Angeles for only two weeks, she was briefly cast in the role of Shelley, a waitress at Bikini Bar.
Within a year, Krista booked a famous comedic scene with Jim Carrey in his hit film,
Liar Liar
(Universal Pictures). Soon after, she was cast in the iconic role of Billie Reed on
Days of Our
Lives
(NBC) and was so popular in the role that multiple other television offers flooded in. She decided to join the cast of
Baywatch Hawaii,
playing fan-favorite villain Jenna Avid for three seasons. While still on
Baywatch Hawaii
, she was asked to do the pilot episode of CSI as a guest star, which led to her being offered a recurring role on the series. Her career took off, and Krista was thrust into the media spotlight, gracing the covers of multiple magazines.
In films, Krista has starred in
Anger Management
(Columbia Pictures) and
Final Destination 4
(New Line Cinema) and in prime-time television series
Head Cases
(Fox),
Unscripted
(HBO), and
Significant Mother
(CW). Krista also has guest-starred or recurred on some of the most successful TV shows in history:
Friends
,
Two and a Half Men
,
Married with Children
,
X-Files,
Spin City
,
Smallville
,
Just Shoot Me
,
Frasier
,
Monk
,
Rules of Engagement
,
Hawaii Five-O
,
Castle
,
Modern Family
and
9-1-1
, to name a few.
More recently, Krista has received multiple film festival accolades for her work in independent films. For her work in the indie film
For the Hits,
she received a Best Actress nomination at the 2021 Seattle Film Festival. She also received the Fusion Award - Best Lead Actress at the 2021 East Europe International Film Festival. For her work in the indie film,
Shadows
was the recipient of the Best Supporting Actress Award at the 2021 Silver State Film Festival. For her role in the feature film
Eleven Eleven
, she was the recipient of both the Award of Merit: Special Mention for Leading Actress at the 2018 Indie FEST Film Awards and The Best Actress Award at the 2018 Hollywood Boulevard Film Festival. Krista was nominated for Best Actress for the same film at the 2018 Burbank International Film Festival.
Krista is also a stand-up comedian who has headlined comic clubs in the United States, from Los Angeles to New York City. As a comedy writer, she has worked with some of the world's biggest names in comedy on high-profile projects for Netflix and HBO.
Krista is a licensed therapist in complex trauma and addiction recovery, an epigenetics coach focusing on neurotransmitters and brain development, and an integration coach for entheogenic medicine.
Krista spends her free time advocating for mental health and wellness. She is the director and spokesperson for R.I.S.E. & Stand, a non-profit organization that helps educate and raise awareness about bullying, human trafficking, domestic abuse, and animal cruelty. She is an ambassador for Crisis Care LA, an organization that helps feed and support families struggling through natural disasters. Krista is also a motivational speaker and educator for at-risk youth and women and an animal advocate, offering her time for rescue and rehabilitation for multiple organizations.
Krista is a proud parent to her son Jake Moritt, who she raised as a single mom.
Follow her on Instagram at @kristaallenxo, Facebook at @kristaallenxo, and Twitter at @KristaAllenXO.