Back to Cast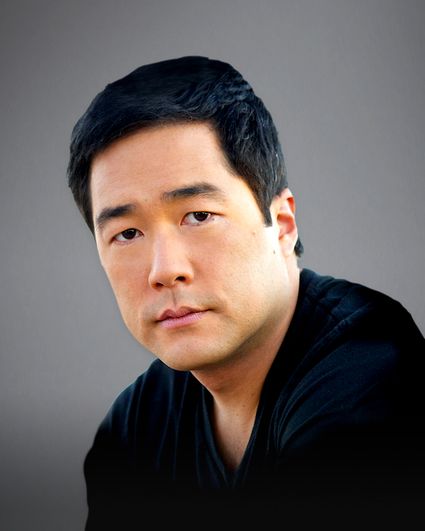 Detective Gordon Katsumoto
Tim Kang
Biography
Tim Kang is perhaps best known to television audiences for his role as Detective Kimball Cho on "The Mentalist," on the Network. Recently, he appeared in a memorable performance opposite Téa Leoni as journalist Neal Shin in "Madam Secretary" on CBS.

Kang's additional recent work includes a recurring role on the series "Cloak and Dagger" as well as guest roles on "Lethal Weapon," "American Horror Story" and "Chicago Justice." Also, he appeared in Disney feature film "A Wrinkle in Time."

Earlier, Kang appeared on the big screen in "Rambo," opposite Sylvester Stallone, "The Forgotten," with Julianne Moore, and "Two Weeks Notice," with Sandra Bullock.

His television credits include recurring roles in "The Unit," on the Network, and "Third Watch," as well as guest-starring roles in "Criminal Minds" and "The Ghost Whisperer," both on the Network, "The Vampire Diaries," "The Office," "The Sopranos," "Monk," "Chappelle's Show," "Law & Order: Criminal Intent" and "Law & Order: Trial by Jury." Additionally, Kang is widely recognized from past national commercial campaigns that include AT&T and Shell Gasoline.

Kang teamed with popular Marvel Comics writer and film director Greg Pak for the 2003 film "Robot Stories" and the title role in his subsequent 2010 follow-up "Mister Green." In 2017 Kang starred in the indie feature "Traces." In addition, Kang read author Adam Johnson's critically acclaimed The Orphan Master's Son for Random House Audio, which he narrated and also portrayed over 20 characters.

On stage, he originated the lead role of Ray in playwright Julia Cho's "Aubergine" at Berkeley Repertory Theatre and went on to lead the New York City premiere of the play at Playwrights Horizons.

In late 2011, Kang launched his production company, One Shoot Films (OSF), with the focus of getting back to the basics of good storytelling, and to produce relevant, engaging and entertaining films that accurately reflect the world we live in today. In 2012 OSF's premier project, "None of Them Will Collect My Soul," was a dramatic short film that focuses on the topic of human trafficking. For the project, Kang worked with the National Center for Missing & Exploited Children (NCMEC) and has been a celebrity spokesman for the organization. OSF also produced the festival horror short "Room 731" in which Tim starred opposite South Korean actress Kim Yoo-jung.

Born and raised in San Francisco, Kang graduated from the University of California at Berkeley with a B.A. in political science before heading east to attend the prestigious A.R.T. Institute at Harvard University, where he received his Master of Fine Arts degree. Also, he studied at the Moscow Art Theatre School in Russia.

Kang is fluent in Korean and holds a black belt in Taekwondo. He is passionate about cars and motorcycles, is a road racing aficionado and can often be found at the track driving his car or riding his motorcycle. In addition to motor sports, he enjoys extreme sports in the sky and water, is an avid technical scuba diver and has been skydiving since 1996.

Currently, Kang resides in Sherman Oaks, Calif. His birthday is March 19. Kang can be followed on Twitter @Tim_Kang.