Back to Cast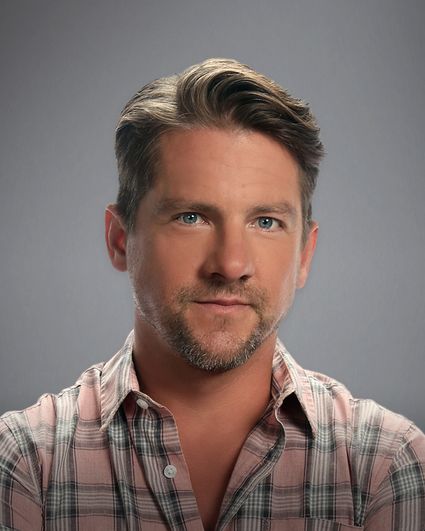 Orville "Rick" Wright
Zachary Knighton
Biography
Zachary Knighton is perhaps best known for his role in the critically acclaimed comedy "Happy Endings." Recently, he appeared in the recurring role of Paul opposite Drew Barrymore and Timothy Olyphant on the Netflix series "Santa Clarita Diet."

Previously, Knighton starred in the comedy "Weird Loners," the sci-fi thriller "FlashForward," and the comedy "Life on a Stick." He has guest starred on multiple television series, including "Parenthood," "It's Always Sunny in Philadelphia," "LA to Vegas," CBS All Access' THE GOOD FIGHT, "Fresh Off the Boat," ELEMENTARY, on the Network, "House of Lies," "The Catch," "Wilfred," "House MD," "Law & Order," "Ed" and "Related." In addition, Knighton appeared in the biographical television film "Sally Hemmings: An American Scandal."

Knighton's film credits include the black comedy "Big Bear," Zack Whedon's directorial debut; the thriller "Come and Find Me"; and the independent films "Ashby," playing opposite Mickey Rourke, "Believe Me" and "Hot." In addition, he appeared in "The Big Ask" and the romantic comedy "Tug." Knighton's additional film credits include the surfer comedy "Surfer, Dude," opposite Matthew McConaughey and Woody Harrelson; the dark horror remake "The Hitcher," opposite Sophia Bush; the comedy romance "The Prince and Me," opposite Julia Stiles and Miranda Richardson; the drama "The Mudge Boy," opposite Emile Hirsch; "Cherry Falls" alongside Brittany Murphy; and the unromantic comedy "The Big Spoon."

Knighton expanded his body of work with several theatrical productions. Some of his stage credits include "The Pumpkin Pie Show," the off-Broadway play "Birdy," "Madame Melville" and "Endgame." For his standout performance in "Equus," Knighton was nominated for the Irene Ryan Award.

Knighton received his B.F.A. in theater from Virginia Commonwealth University and studied abroad at Oxford University to further hone his craft. Knighton was born and raised in Virginia. Currently, he resides in Los Angeles, where he enjoys surfing and sailing. His birthday is Oct. 25. Knighton can be followed on Twitter and Instagram @ZachKnighton.