CBS Gives Dick Wolf's Crime Drama FBI A Full Season Order
Congrats to the talented cast and crew on the exciting news about their thrilling series!
Posted on Oct 11, 2018 | 03:35pm
You have the right to remain glued to your screen!
The new crime drama
FBI
, overseen by legendary Executive Producer Dick Wolf, has been picked up for a full season run. The show airs Tuesdays at 9/8c on CBS and
CBS All Access
.
STREAM: Full Episodes Of FBI On CBS All Access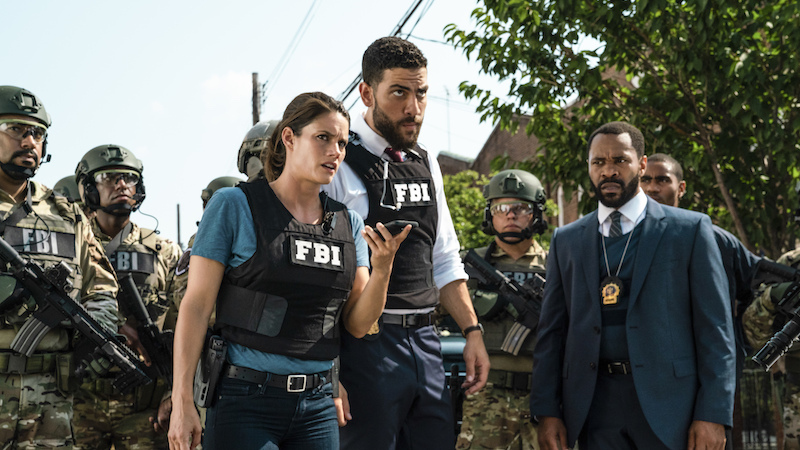 FBI
is a fast-paced drama about the inner workings of the New York office of the Federal Bureau of Investigation. This elite unit brings to bear all their talents, intellect and technical expertise on major cases in order to keep New York and the country safe.
READ: Dick Wolf Captures The Gritty Realities Of Fighting Crime
Born into a multigenerational law enforcement family, Special Agent Maggie Bell (
Missy Peregrym
) commits deeply to the people she works with as well as those she protects. Her partner is Special Agent Omar Adom 'OA' Zidan (
Zeeko Zaki
), a West Point graduate via Bushwick who spent two years undercover for the DEA before being cherry-picked by the FBI.
READ: Zeeko Zaki Reveals His Compelling Personal Journey On The Way To FBI
FBI
is CBS' most-watched new series with over 13.6 million viewers, as well as the #2 new show of the season.
Enjoy the full season,
FBI
Fam!
Watch all-new episodes of
FBI
on Tuesdays at 9/8c on CBS and
CBS All Access
.