Chuck Lorre Wants To Show A True American Immigrant Experience With Bob Hearts Abishola
The new CBS comedy isn't your average love story. Watch the series premiere Sept. 23.
Posted on Aug 1, 2019 | 02:55pm
Chuck Lorre has a wealth of experience to draw from when it comes to television, but when he joined forces with Al Higgens to Executive Produce the new CBS Fall comedy Bob Hearts Abishola, they both knew this was one show they couldn't write alone.

The series, which premieres Sept. 23 at 8:30/7:30c on CBS and CBS All Access, is about a small business owner, Bob (Billy Gardell), who winds up in the hospital after a heart attack and becomes smitten with his nurse, Abishola (Folake Olowofoyeku), a Nigerian-American immigrant.

READ: Here's Your First Look At The New 2019-2020 CBS Fall Primetime Schedule

Knowing they did not have the personal background to accurately represent the Nigerian immigrant experience in America, Lorre and Higgens approached comedian Gina Yashere, who grew up the child of Nigerian immigrants in Britain, and brought her on as a Producer. Her cultural background and insight would prove invaluable when writing the show.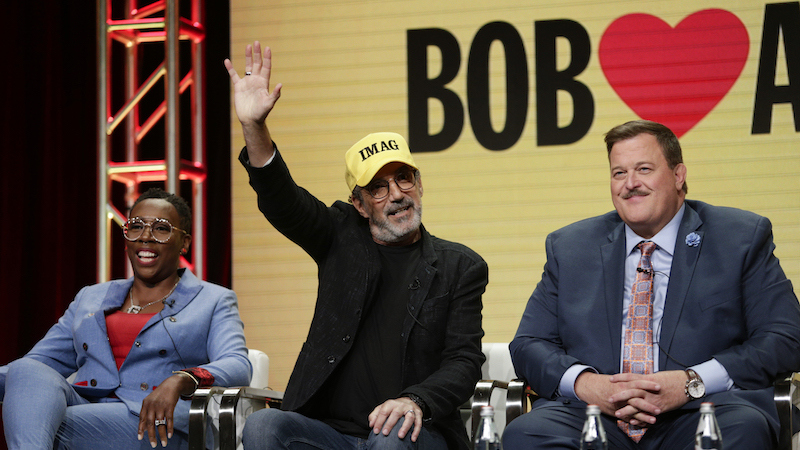 First off, the group wanted to ensure they were accurately reflecting what it looks like to be an immigrant in America. At a 2019 Television Critics Association presentation, Yashere mentioned how so many TV shows portray immigrants as downtrodden, poor, or criminal—complaining, "they never get the accents right."

Instead, Yashere wanted to see authentic people who reflect the experiences she's had. "My parents came from quite well-to-do backgrounds in Nigeria but coming to England... they had nothing, they started from scratch. They had to create opportunities, build lives for themselves," she explained.

It was important to Yashere that the characters in Bob Hearts Abishola would be first and foremost human. She went on to say, "They're not immigrants, they're people... They are three-dimensional people with loves and hates."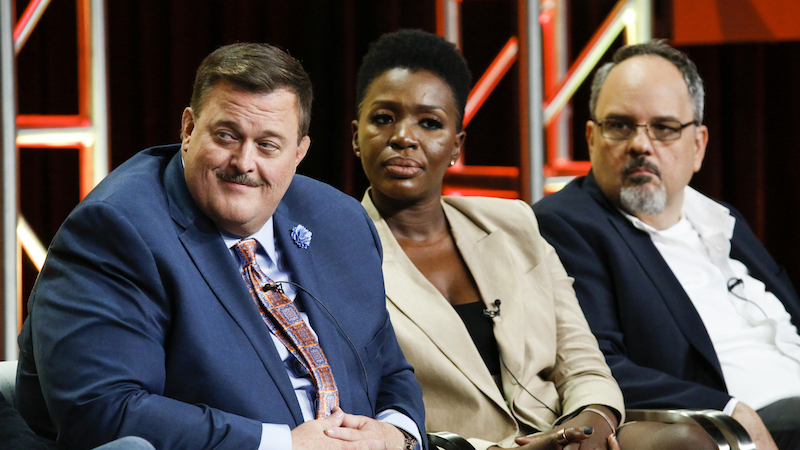 Despite what it may seem, Lorre wants us to know, this is no love story. "This show, on the surface, probably looks like a romantic comedy. But I just wanted to start off by telling you guys, I've done that and I didn't want to do it again." Instead, Bob's interest in Abishola is the entryway toward telling the cross-cultural story they really want to explore.

New star Folake Olowofoyeku had plenty to draw from in preparation to play Abishola. Like her character, she hails from Nigeria. Despite having grown up speaking English, in a relatively affluent family, in a well-cultured city, Olowofoyeku describes the culture shock of coming to America. She especially noted the behavioral differences in how younger generations treat their elders.

While her cultural background has been useful in accurately portraying Abishola, Higgins stressed that Olowofoyeku brings much more to her role. Higgins describes Olowofoyeku as a natural for the role, saying, "You don't have a dishonest bone in your body. You come at your character from a very truthful way. She sees through everything and is no-nonsense."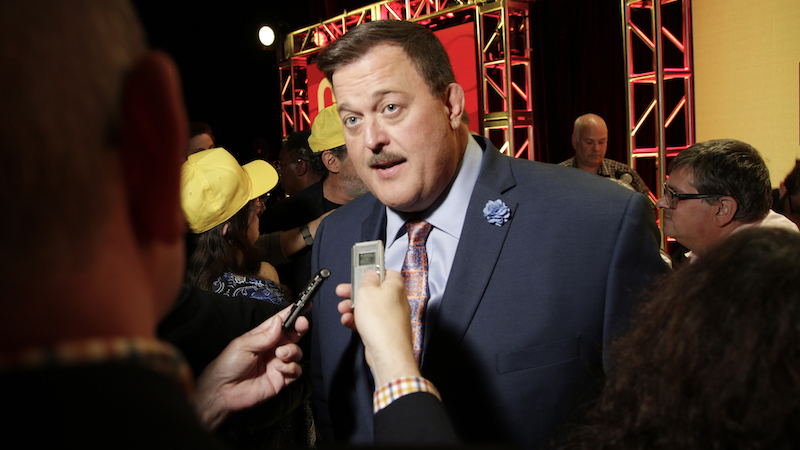 If Abishola is perfectly portrayed by Olowofoyeku, then Billy Gardell is equally as perfect in his role. No stranger to playing the average American man, Gardell poignantly expressed a few principles he considered in getting Bob right.

"My dad passed away in September and he told me two things that I hold with me every day," Gardell elaborated. "He had a rule. That rule was 'don't make a mess.' If you're being kind and you are an example of kindness, it catches on. We should all be advocates of kindness and tolerance. I don't know when that became confusing."

Another piece of advice Gardell received from his dad? "'Be careful who you hang out with because that's who you become,'" he recalled. "And I'm hanging out with these people."

Watch the series premiere of Bob Hearts Abishola on Monday, Sept. 23 at 8:30/7:30c on CBS and CBS All Access.